If you like what I write, here is a full book:
Memoirs of Mediocrity: showerthoughts the movie https://www.amazon.com/dp/B07XB3G673/ref=cm_sw_r_cp_apa_i_oOHJDbJ9KY995
In between finishing editing my book and procrastinating the other 2 ideas I have, I got obsessed with the idea that the Teflon Don might yet get away with another legal sidestep of the constitution. I want to preface this accounting of the entire Mueller report that I do not like, or appreciate the idea that there are teams that people "must" be on in the American political sphere. What we are watching is an attempt to thwart democracy, and the White House is thwarting the rule of law. This is not a left vs. right analysis of the Mueller report. The majority of this are screen captures from my phone. If I give an opinion, it is based on what I know about the rule of law.
On July 25th, 2019 Donald Trump stepped into a territory that I am well versed in research. I studied International Relations for 5 years, and I had hoped is inept political ability would prevent him from doing what the liberal minded folks in the majority of the country had feared most. I considered Trump to be a pure narcissist; Nearly everything his has done is in a selfish manner that benefits him and his cronies at the cost of someone else. This was not new news, and the allegations of his being a Russian asset not only sparked allegations that his presidency was bought and paid for, but that he was a treasonous farce that was working on the behalf of Vladimir Putin.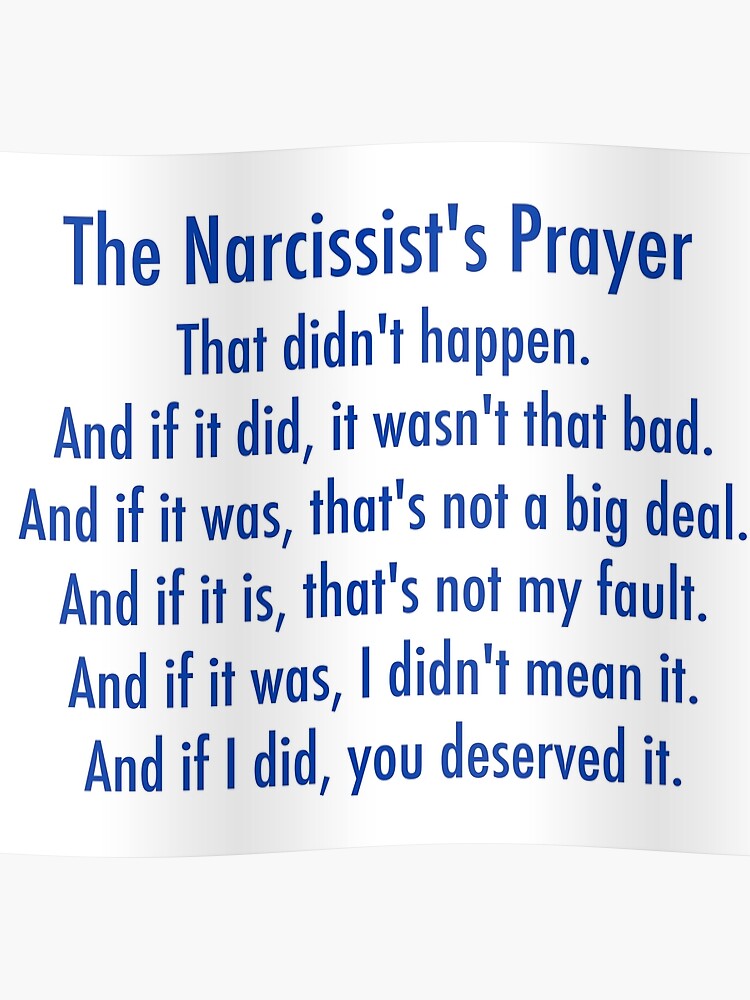 A phone call was made. Admittedly, I had been out of the loop on many international matters as I was just waiting for the 8 years to blow over so our country could return to a time when a politician saying Motherfucker isn't parroted throughout our public school systems.
This is a story straight out of r/thathappened, but like many of the things I have seen, this was surreal. I was a substitute teacher for a 2nd grade class shortly after Trump was elected president, November 2016. I had faith in our balance of powers as a nation, so I felt that we were not in a crisis as much as the people around me were led to believe by the enormously bias media outlets. However, women were crying on television and in the streets while they rioted against the unlikely reality that 60 million people voting for this grifter.
People genuinely thought our democracy had ended. I personally felt our democracy ended after the prison and military industrial complexes started filtering money into our politicians via lobbyist like the afore mentioned Roger Stone and Paul Manafort. I knew that this was more for ego for Donald Trump than a hunger to take over the planet like many of the other war hawks with backers like John Bolton.
What I also knew about General Grifter, was that he didn't have a cabinet. He isolated many career politicians that make made the American political system so stable. In the year that he was not communicating with Russian oligarchs through characters like Lev Parnas, Paul Manafort was lying to Congress about when a deal to create the Trump Moscow Tower. The dates are very important to consider, because Manafort told congress that he stopped talking to any Russians – Truth is in the upside-down at the moment.
Back to the children. The children that are now 11 years old. It was a babysitting task, and there was very little instruction given, "Just make sure they do these 2 assigments, then let them spend the last section coloring."
Simple enough, we did some reading aloud, and then they drew letters backwards and shit. Once they all settled into their notebooks to color and draw, one little girl came up to me to show me her picture. It was a picture of a man in a suit. I'm not going to say she used orange on his face, He does that on his own. I proceeded to ask the girl who the person in the suit was,
"That's Donald Trump. We hate him."
Now, I am not opposed to arguing with an 8 year old on the nuances of balance of power and the presidential restrictions. I just didn't have enough time in the class to explain the entire constitution to 18 school children who still occasional write the letter "E" backward.
And here is where it got silly, all the kids started piling on. so about 5 of these excited kids were jumping up and down shouting, "We Hate Donald Trump. We Hate Donald Trump"
"You don't even know him. Why would you say that you hate him?"
No response, but it did calm the calamity in the room. I left the class pretty shocked, but I understood exactly where it came from; their parents. Many of the schools where I substituted are in low-middle-class majority latino communities. The idea that a rich-white grifter was going to thwart democracy was powerful enough to anger any American, let alone the dog-whistling from many of his close confidants.
I didn't think it was crazy that all of these poor kids' parents hated a guy who was given a small loan $10million $60million $413million by his father in order to become a billionaire through filing bankruptcy to hand over his debt to the American people. I thought it was crazy that he won because of some white agenda. I knew there was some sort of influence out of democratic control. And I was right. The voting machines have been rigged since they were installed, voter suppression is only done by one side of the binary teampolitik, and I felt that people had a right to be angry, but we still had a Congress that would keep him in check. Meaning, Trump would just do something stupid and get impeached. Turns out, he was doing stupid shit since 2015 with regards to the connections found via the Mueller report.
My life has been pretty shitty through all of Trump's campaign, and the Republican's dismantling of Obamacare was a political strategy, not a racist detraction of a former President's successes. The guy wants his name on EVERYTHING, and with the Senate on his side, he was able to take away healthcare from millions of people, including myself, and give it away to multi-national corporate or mafia interests. So when I found out the Mueller Report might actually lead to a shift away from the lunacy the Republican party has been lured into, I decided to read the entire thing.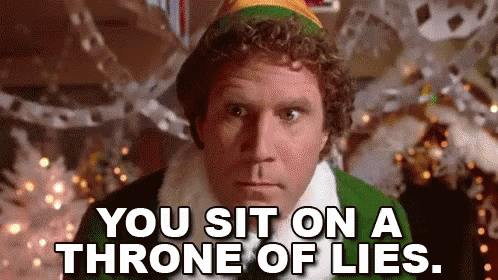 Now, why would the President attempt to be favorable to Putin immediately after his election? The entire intelligence community had been warning the White House that Putin wanted Crimea (an illegal annexation from the Ukraine).
I will side with the President in one stomach-churning opinion. It is more important to communicate with Putin officially than to put sanctions on a country or threaten military force of their allies. This was before I read more…
https://www.c-span.org/video/?459922-1/william-barr-testifies-mueller-report-senate-judiciary-committee
A- Ignorance is no excuse for breaking the law. However, we have a psychopath in the White House who has made a lot of lawyers very rich by either prolonging lawsuits or settling them out of court.
B- Barr publicized a "summary that is not a summary" of the report. I read through this and I have to agree with:
Paul Manafort was convicted of money laundering, tax fraud, FBAR, Foreign Agent Registration and and FARA false statments. But no AG Barr, I like your story better, "In other words, there was no evidence of Trump campaign "collusion" with the Russian government's hacking." Are those other words lies?
So, let's see what the President does with his first executive orders.
1/20/2017 – Minimizing the Economic Burden of the Patient Protection and Affordable Care Act Pending Repeal
1/24/2017 – Expediting Environmental Reviews and Approvals for High Priority Infrastructure Projects
1/25/2017 – Border Security and Immigration Enforcement Improvements
2/09/2017 – Preventing Violence Against Federal, State, Tribal, and Local Law Enforcement Officers
2/9/2017 – Providing an Order of Succession Within the Department of Justice
2/28/2017 – Restoring the Rule of Law, Federalism, and Economic Growth by Reviewing the "Waters of the United States" Rule. something good, primarily. Outside of handing over the negotiating powers to the Attorney General.
4/27/2017 – Improving Accountability and Whistleblower Protection at the Department of Veterans Affairs. Oh! the irony
And I'll stop at this one, or I will get lost in the weeds:
5/4/2017 – Promoting Free Speech and Religious Liberty
"As used in this section, the term "adverse action" means the imposition of any tax or tax penalty; the delay or denial of tax-exempt status; the disallowance of tax deductions for contributions made to entities exempted from taxation under section 501(c)(3) of title 26"
Take away health insurance from millions, transfer investment into health insurance into construction projects, push a xenophobic border policy, boost the police force (I only posted 1, but I believe 4 were signed within the first 6 months), give the Attorney general more power, doubled down by slipping it into the "waters of the United States rule', and then promoting a tax loophole for religious zealots that steal their 'believer's' money, which is the clearest violation of the constitutional integrity of separation of church and state. Who exactly wanted all of those things? Any of those things? Xenophobes and people that don't realize connecting religious or business contacts within the executive branch isn't a problem. It is a big problem.
Back to Mueller:
So contact doesn't mean conspiracy. New definitions. I spent years learning words, I guess I just have to get a new dictionary. Richard Pinedo didn't realize the guy was Russian, so it's ok. Ignorance is no excuse for violation of the law, but AG Barr is trying to tell us that Ignorance of conspiracy and obstruction is.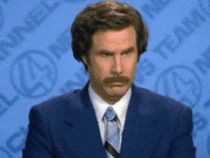 Trump seized on the documents to claim that the FBI "illegally spied upon" his presidential campaign, and to characterize the special counsel investigation into Russian meddling a "big hoax."
They had plenty of evidence, considering the Russian Kompramat campaign had started 1 1/2 years before Trump entered the presidential campaign. However, the kool-aid was drunk, and the last thing a Republican ever wants to hear was that they were wrong.
Nunes has about $5.6 million in cash on hand, another number that blows most candidates out of the water. He constantly argued during the impeachment hearings that Hunter Biden was making $80k/month. That is only half of Nunes net worth that is likely from Victor Shokin the guy that Joe Biden is being smeared about ousting him because he was shady as fuck.
Just to clarify how much the impeachment hearings about Zelenskyy are related to the 2016 election, Devin Nunes is connected. This isn't a wacky conspiracy theory, this is actual conspiracy. So, what I see is that there are 2 types of republicans. There are the republicans who sue a fake twitter account, and there are republicans that deeply care about being conservative and preserving the constitution. Donald Trump has very few friends that actually care about preserving the constitution because they see laws as only a blockade, and the people that get hurt (in this case our democracy) are just weak. This is a core tenet, that the executive branch carries the ultimate weight and that everything that has been done as a president is under his executive privilege. Ahh but you were just a private citizen at the time Mr. Trump. Which means you are a campaign finance crimnal and should be in prison with the rest of your team. That and…
Nunes buried evidence on Russian meddling to protect Trump. I know because I'm on the committee
In August, Congress approved $250 million in military aid to Ukraine, which has been fighting a hot war with Russia since 2014. But at the end of August, Politico reported that the Trump administration seemed to be "slow-walking" that military assistance. Congressional Democrats and Republicans criticized the White House for delaying delivery of that funding. The administration released its hold on those funds and extended an additional $140 million, according to Ukraine's president, in the second week of September. The White House did not report the additional funds in its announcement that it released the hold on military aid. https://www.pri.org/stories/2019-09-20/why-did-trump-withhold-250-million-military-aid-ukraine. Sorry, I was getting ahead of myself. If the Zelenskyy phonecall takes 2 years to prosecute like this report, we might as well just start putting up our Trump painting on our mantle, because there is no way another election is fairly run at this pace.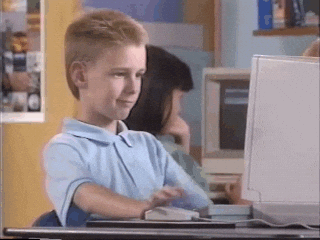 "If we had facts that the President clearly did not commit obstruction of justice, we would so state." This is after Barr and his office made adjustments to the report, which is obstruction of justice within the Executive Branch, and I can't believe there are Senators that haven't physically removed the whole lot from the White House.
Here we see more plausible deniability. "He only wanted to protect his legacy! Firing Comey was within his right. It is also within his right to not Tweet on the toilet, but there isn't enough time in the day for us to not have heard his toilet thoughts.
"The President's counsel raised statutory and constitutional references to a possible obstruction-of-justice analysis of the conduct we investigated" – consistent with Comey's writing.
"We concluded that none of those legal defenses provided a basis for declining to investigate the facts." – The wreaks of AG Barr's manipulation of this document. There isn't even a "further", "Furthermore", "although", or "but" in this clear opposition to the previous sentence. I'm not saying that Barr manipulated the document, but I'm not saying he didn't manipulate the document. Just like the bullshit in the conclusions of each section.
I want to be clear that the July 25th phone call is as connected as the Russia-Trump campaign connection. The 25th quid pro quo was a continuance of this connection. Calling the other side of the aisle traitors means he was being traitorous because he is:
footnote 197 – As explained further in Volume I, Section IV.A.8, infra, Manafort entered into a plea agreement with our Office. We determined that he breached the agreement by being untruthful in proffer sessions and before the grand jury. We have generally recounted his version of events in this report only when his statements are sufficiently corroborated to be trustworthy; to identify issues on which Manafort's untruthful responses may themselves be of evidentiary value; or to provide Manafort's explanations for certain events, even when we were unable to determine whether that explanation was credible. His account appears here principally because it aligns with those of other witnesses.
To this:
Here is a clip of Barr saying that it is perfectly ok to instruct a person to lie.
"The President had ordered McGahn to have the special counsel removed, which itself followed public reports that the President was personally under investigation for obstruction of justice" – Do I even need to say anything here? The only defense I can see here is that he has every right to remove the special counsel. So did Nixon. How did that one work out?
When Magnitsky sued the Russian state for this alleged fraud, he was arrested at home in front of his kids, and kept in prison, in filthy conditions, for nearly a year until he developed pancreatitis and gall stones. In November 2009, Magnitsky, 37, was found dead, chained to his bed and lying in a pool of his own urine. Apparently, when he was dying and screaming in pain, the prison guards summoned not emergency medical help, but psychiatrists.
What made Russian officialdom so mad about the Magnitsky Act is that it was the first time that there was some kind of roadblock to getting stolen money to safety.
Last June, Natalia Veselnitskaya, a Russian lawyer, met with Donald Trump Jr., Paul Manafort, and Jared Kushner to discuss restarting adoptions (in her telling). In reality, she was there to talk about undoing the Magnitsky Act.
The Magnitsky Act so angered the Russians because it targeted what really mattered to them; it went after Russian elites' raison d'être. It's why Senator John McCain called it a "pro-Russia" law, and many in the Russian opposition agreed: it went after not the Russian people, but the elites who stole from them with brazen impunity. The law hit the mark so precisely and painfully that the elite lashed out fiercely enough to do what neither the Magnitsky Act nor the 2014 sanctions did: They targeted their own, most vulnerable citizens—as if they haven't stolen from them enough. https://www.theatlantic.com/international/archive/2017/07/magnitsky-act-kremlin/535044/
Manafort, 68, joined the Trump campaign on March 29, 2016, when he was named campaign convention manager for the Republican Party's mid-July gathering in Cleveland.

https://abcnews.go.com/Politics/timeline-paul-manaforts-role-trump-campaign/story?id=50808957
Manafort was "volunteering his considerable insight and expertise because of his belief that Mr. Trump is the right person for these difficult times," a news release from the Trump campaign said at the time.

https://abcnews.go.com/Politics/timeline-paul-manaforts-role-trump-campaign/story?id=50808957
Oh, sorry, we were talking about reading, Lindsay graham said this about the facts of the Zelenskyy case:
Criminal: look at but the United States has been very ·very good to Ukraine. I wouldn't say that it's reciprocal necessarily because things are happening that are not good but the United States has been very very good to Ukraine.
Zelenskyy: Iwould also·like to thank you·for.your great support in the area of defense. . We. are ready to continue to cooperate for the next steps. specifically we a·re almost. ready to buy more Javelins from the United States for defense purposes.
Criminal: I would like you to do us a favor though because our country has been through a lot and Ukraine knows a lot about it. I would like you to find out what happened with this whole situation with Ukraine, they say Crowdstrike … I guess you have one of your weal thy people… The server, they say Ukraine has it. There are a lot of things that went on the whole situation. I think you are _surrounding yourself with some of the same people. I would like to have the Attorney General call you or your people and I would like you get to the bottom of it, As you said yesterday, that whole nonsense ended with a very poor performance by a man named Robert Mueller.
You can read the entire transcript here. So, Not only did the President discuss Crowdstrike (a debunked conspiracy theory that continues to purpetuate fake news), and he was praising Shokin. Remember, that shady oligarch that Devin Nunes was collecting money from? Ya, that guy. Sorry, let's stay on track.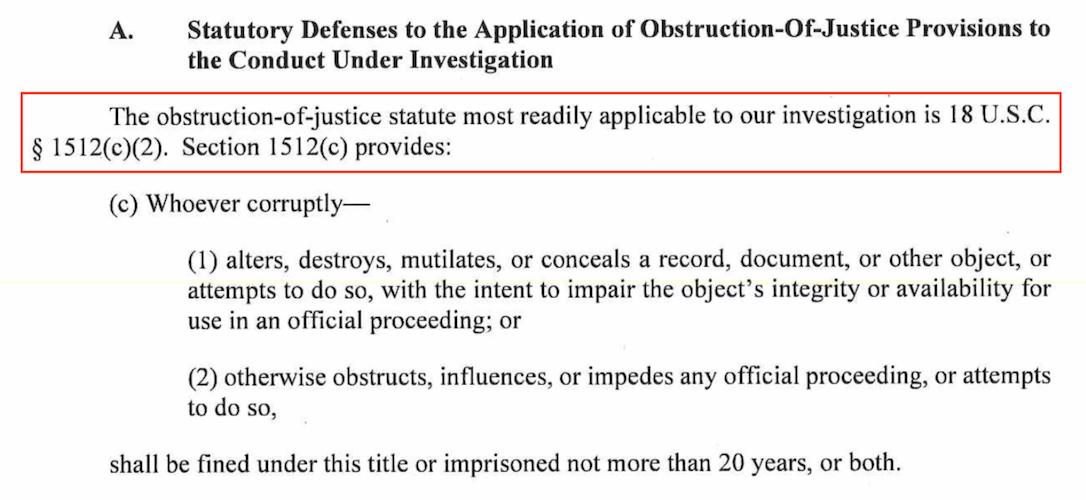 So what's next? Well, in the next episode of Will Donald Trump finally pay for His Crimes? we come up on a newly elected non-politician likely installed by the same tactics that the Russian government employed on the United states to get a comedian elected as their President. They didn't have failed reality tv hosts, so they just had to deal with Zelenskyy. Similar to the surprise of Trump's first year in office, Zelenskyy has made concerted efforts to stick to his campaign promises. And then that fucking Shitbird Donald Trump decided to fuck up the entire Diplomatic community, create a backchannel to illegal withhold funds that costs ukranians lives. Hey dude, those are white people, I thought you were racist (hint: Xenophobia is not racism, but marrying one white immigrant while signing orders to cage all the brown ones is).
The weak defense by the Republican party throughout the House impeachment inquiry was mostly about trying to expose the Whistleblower (even though the Whistleblower has no bearing on the case going forward), and get mad about something that Obama (more specifically Joe Biden) did.
The jury is still out on whether Hunter Biden was a corrupt individual or was an asset to the Burisma-Intelligence community. He was paid handsomely for poor people's standards, but every republican screaming for his head received more money from Russian interests than he has made at Burisma. Documents from the office of Management and Budget are ordered to be released after 2 staffers quit, proving that the aid that caused soldiers to die and the Ukraine to be at risk was illegal held by the White House.
Tune in next time when we explore, "The President Won't Leave: a horror story of the end of an empire. How the White House decided to use executive privilege to split the federal government up, causing social, economic, and political turmoil throughout the World. What team do you play for?
If you like what I write, here is a full book:
Memoirs of Mediocrity: showerthoughts the movie https://www.amazon.com/dp/B07XB3G673/ref=cm_sw_r_cp_apa_i_oOHJDbJ9KY995